What`s better than working for a breast cancer campaign?
Novela Softener is one of the products of ORS – hygienic company with products such as fabric softener, hand soap, dishwashing liquid, toilet bowl cleaner, extra crème, and glass cleaner.
In 2019 they launched the breast cancer awareness campaign 'Lufto si një Grua'. As part of the campaign, for each product sold 10 cents went for the women fighting breast cancer. Implemented in collaboration with the Institute of Oncology at the University Clinical Center of Kosovo & Jeta/Vita NGO.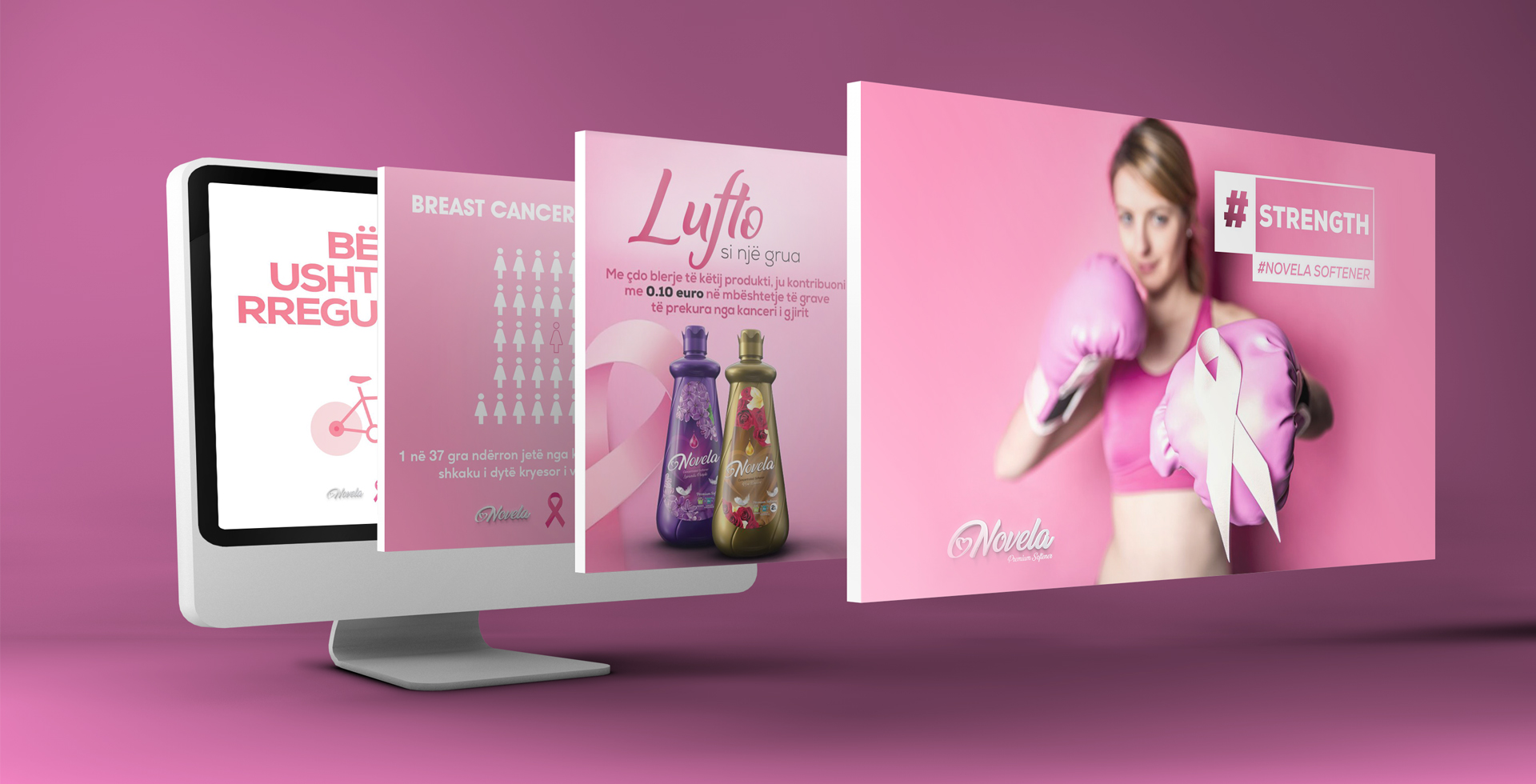 Our team was in charge of creating the identity of the campaign, including the slogan, all of the designs, copywriting, social media posts and printing of posters, flyers and awareness brochures.